Black Brick 4
Rider Leon Bachellier
In 1984, at the height of the Black Brick Development and the hype in England at this extreme vehicles, Leon Bachellier ordered from Dastle Manufacturing Company an identical vehicle with all the modifications that had been included up to this point in the Bricks by Rob Cox ie course of Chevron suspension, further through a special support, the mandatory long radius arms and the Sliding A-frame at the rear improves.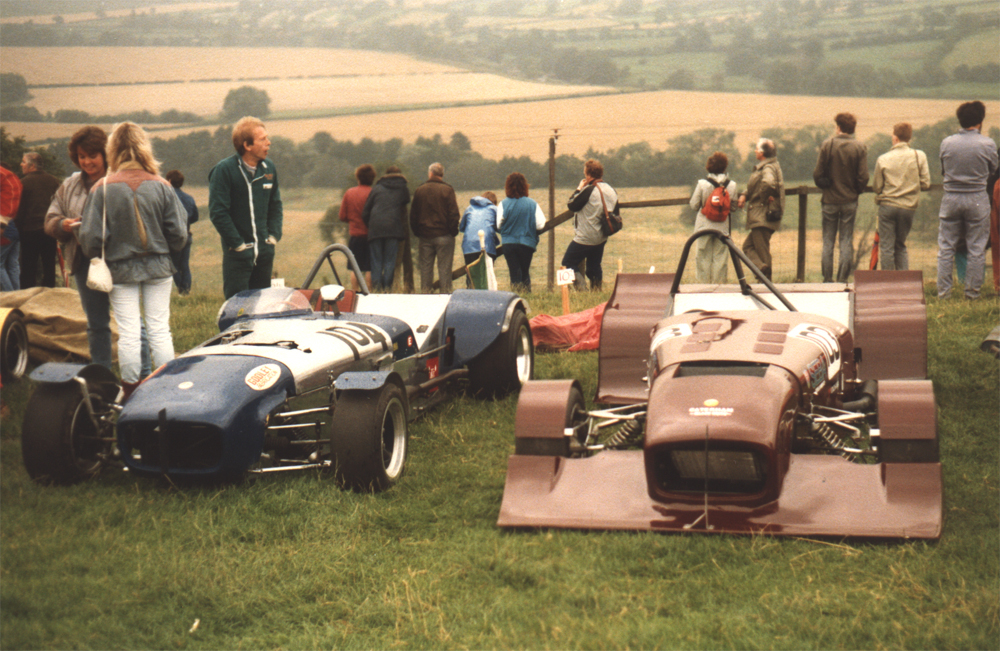 For use with Sprint - and hillclimb was waived the long front fenders, the screen and the hardtop.
Although Geoff Rumble modified over the years various Arch-frame modeled after the Black Brick, which is particularly concerned the positioning of the engine, but left only 3 real Bricks its halls, the # 1 and # 2 by Rob Cox, and its chassis is # 3 for Leon Bachellier, apply it but because of the emergence date as Black Brick 4 does (BB3 Racing Fabrication is attributed, dating to 1982).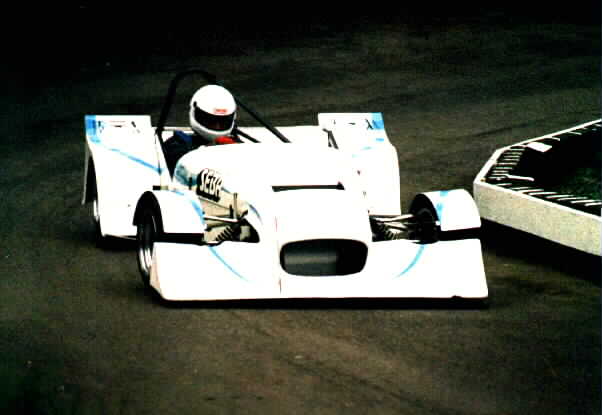 In the years 1986 to 1988, the Black Brick 4 was unbeatable on the mountain and won under Bachellier Leon and Allan Warburton several major titles. Meticulous records of the then Beitzer prove that this car was unbeaten in 40 consecutive races.
Unlike its sister cars this chassis remained both a severe accident and premature change of ownership saves.
Leon Bachellier held up his Brick in the 1994 season, the loyalty, even if the time ran against him and more modern designs a successful performance in later years, made increasingly difficult. The appearance changed repeated times as well as the engine, the 1600cc turbo engine Kent to 2 ltr. OHC with carburetors was almost every Ford - unit already in the engine compartment of the BB4 at home.
So it seemed only logical to consider the development to date. Via an intermediate station at Race Line in Surrey, the car came to Germany in 1999 and in 2005 in the expert hands of Westermann Motorsport. There, over a period of 3 years each screw was renewed when driving today is the 2 ltr. Ford Zetec 16 V, certainly a worthy sequel in the sense of the founders of this legendary Seven - concept.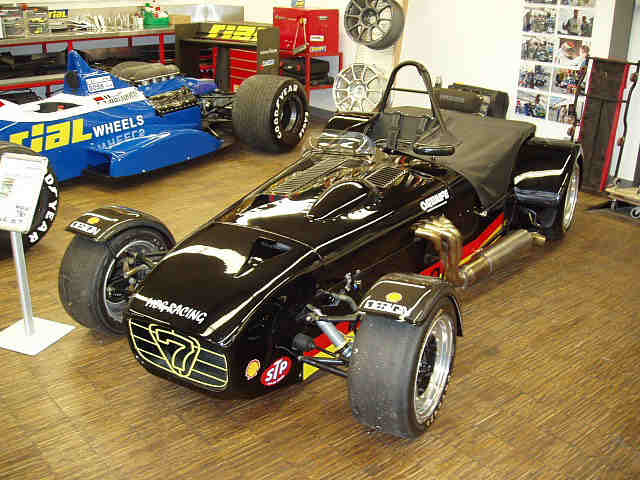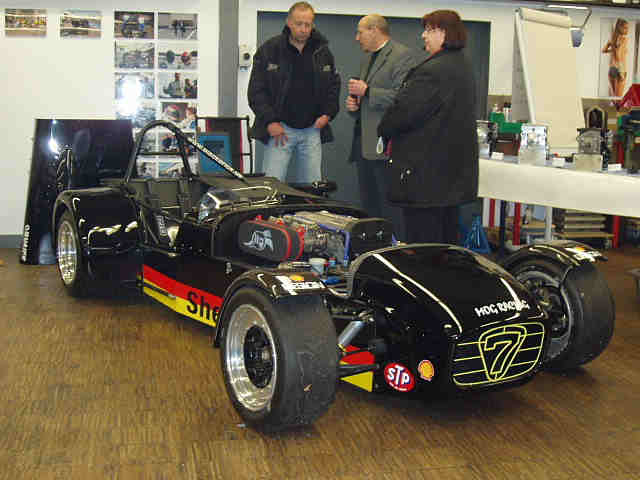 The Black Brick 4 is now in the good hands of Winni Breitenstein.