Black Brick 3
Fahrer Rob Cox, Construction by Racing Fabrications, Burry St.Edmunds
In 1982, originally intended as a replacement of the serious Black Brick 2, this Brick equipped as BB1 just the bare essentials: Chevron suspension Sliding A-Frame, TC engine with 2.0 cc and 205 BHP!
The success and absolute dominance in the series Modsports led to acute loss starters, no one wanted to face the overwhelming power of the Brick.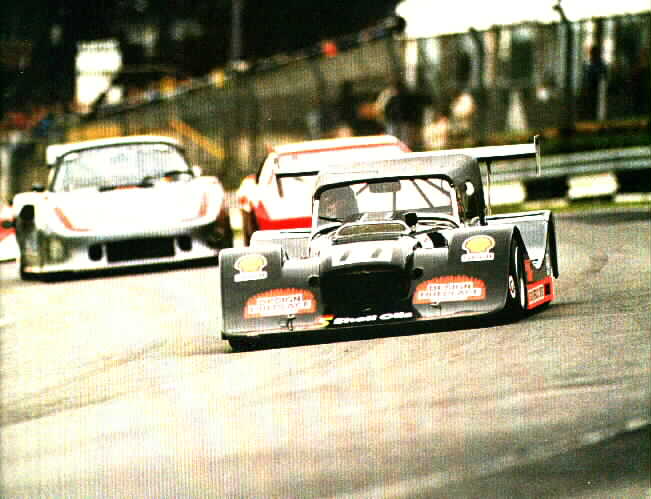 Rob Cox decided to seek new challenges and focused on the GT British Championship. This was tailored at Racing Fabrications for 1984, a brand new "dress", which is more like a Can Am - reminded racing and the nickname "Slippery Brick" and after outstanding successes on the track "Super Brick" led.
Here also for the first time there was a 4-valve engine used the 1500 cc Ford BDA with about 210 hp.

According to Rob Cox, this was the only car in his long career as a racing driver, which could be compared with the later used Toleman Formula 1.

By another race car project from 1984 (= Bullit Black Lotus Elan), the Super Brick got sidelined and was sold with Rob Cox `s change to single-seater bearing the 1987th

.