Black Brick 1 Chassis GR BB1
emerged from the remains of the successful, highly modified Caterham Seven by Dave Bettinson, who from 1975 1979 enriched the Modsports Scene.
Driver: Rob Cox - After a violent accident a completely revised approach in Dastle Manufacturing Company (Geoff Rumble) was commissioned. Here was Rob Cox incorporate many Radical ideas like Chevron suspension front and a "sliding A-frame" for the guidance of the rear axle. The engine traveled about 50 cm to the left rear, so that one could speak of a mid-engine concept
The body was also at Dastle, fender front and rear and also the hardtop were handmade aluminum parts. Engine of one BB1 about 180 hp 1800ccm Ford Twincam.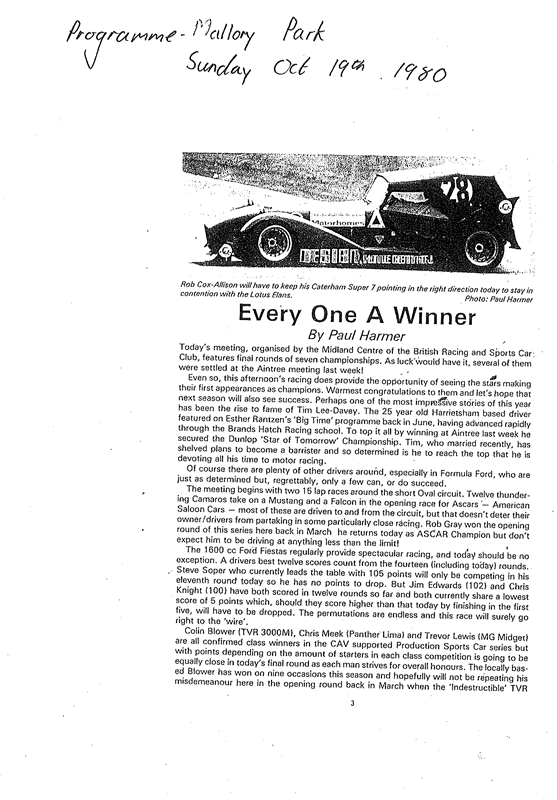 After great success in the 1980 season sold to Mike Gidden, here painted white.
1982 -1983 Mike Yarney circuit racing, driving here without a roof.
1984 - 1986 Sam Hill and Nick Carr - here as a sprint / hill climb car without screen and steered front fenders, 2.0 l Ford BDA 16 V, occasional use on regional circuit racing and track days.
1987 - 2003 sold to the Edwards family, built back to its original state in 1980 by Dastel including 1800ccm Ford TC.
2003 - 2011 to collectors Ted Williams, no bets in this period.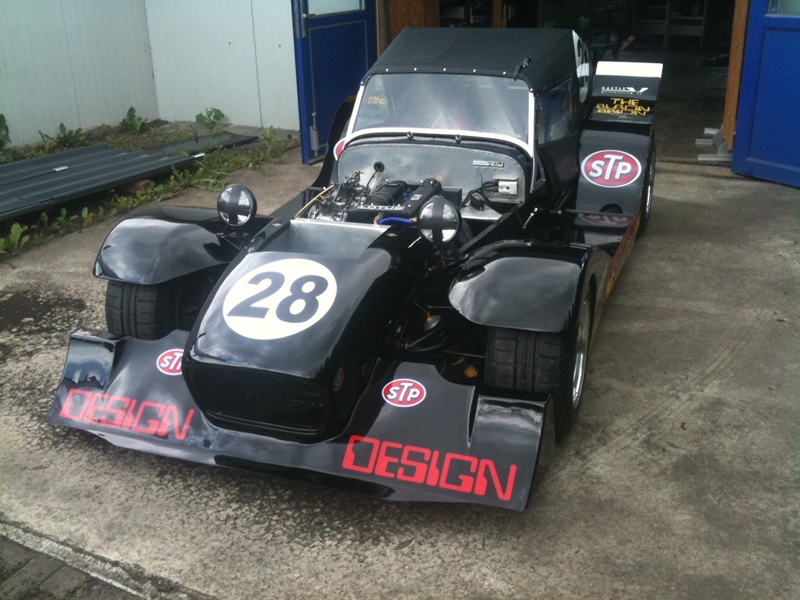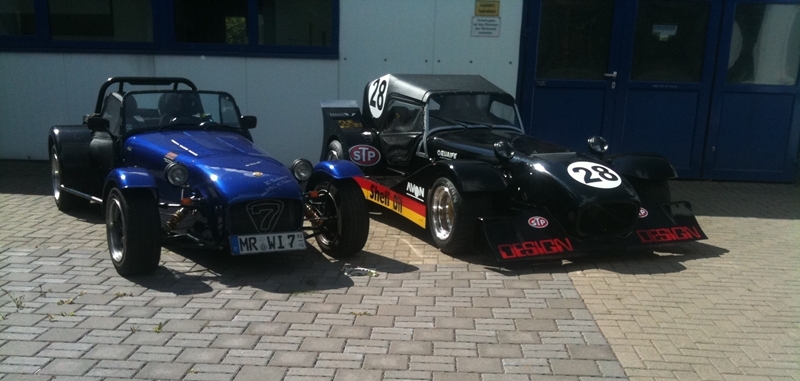 After the restauration, 2012 in Germany.